On September 20th, 2022, Vivien Wong, General Manager of Huobi Asset Management (Hong Kong) Limited ("Huobi Tech AM") was featured by the Alternative Investment Management Association ("AIMA") as a panelist for the webinar "APAC Fund Manager Briefing: Setting Up Crypto Funds – Practical and Regulatory Considerations". Together with other panelists from leading law firms including Dechert, Harneys and Ascent, Vivien shared her vision on the opportunities and challenges of setting up virtual asset funds in the APAC region.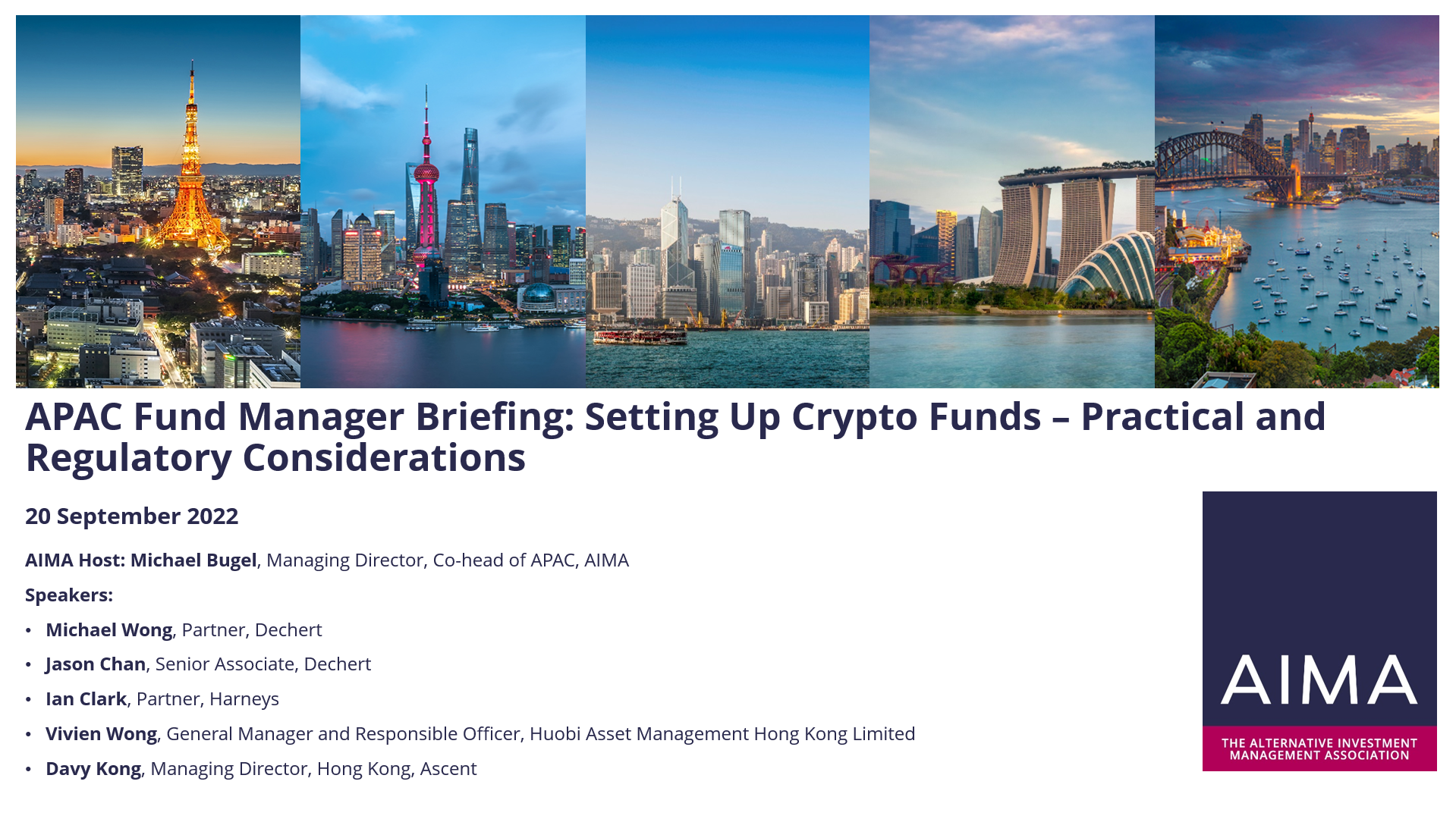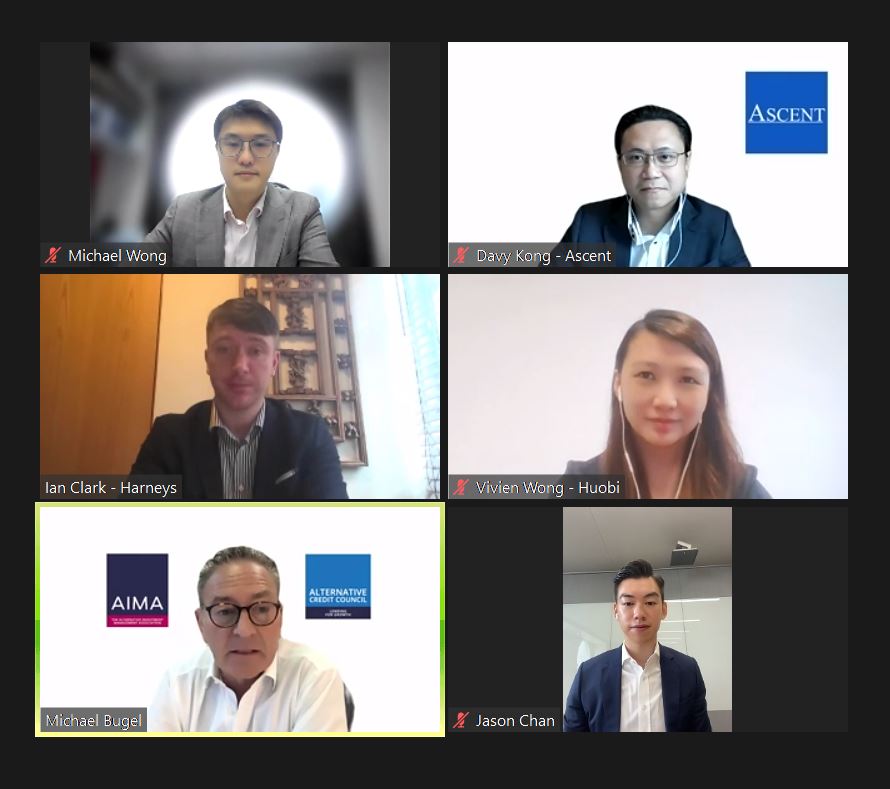 During the webinar, Vivien shed light on the importance of regulation and compliance in the virtual asset management space:
The trend of investing in virtual assets is expected to grow. According to the market data, as of mid-September 2022, US$29 billion* of assets had been allocated to the virtual asset class, almost double compared to the US$15 billion# at the end of 2020 (even though the market started to crash in Nov 2021).
As seen from the trends of virtual asset funds, more diverse products have been launched nowadays to fulfill the increasing demands on allocation to virtual assets, e.g. arbitrage trading funds, high-frequency trading funds, staking funds, blockchain/cryptocurrency thematic VC/PE funds, trackers funds and ETF products, etc.
Getting a license for virtual asset investment is a trend for all asset managers, given a number of governments or central banks around the world have already mentioned that they are planning to regulate virtual asset investments. In Hong Kong, in contrast to a typical Type 9 (Asset Management) license holders, a virtual asset manager with its Type 9 license uplifted would be expected to have sufficient experience and capabilities in handling both crypto investments and asset management functions in a highly regulated manner. It includes implementing risk management policies and disaster management plans for crypto trading, exercising due care in selecting valuation principles and having a prudent selection of services providers, trading counterparties and distributors.
Regulation and compliance are critical to improving the general perception and public acceptance of crypto. "Regulations serve as a safeguard for the public with the aim of ensuring a stable and sound ecosystem with sufficient investor protection, and compliance is in fact beneficial and a strategic advantage for properly licensed crypto firms", Vivien stressed, as she emphasized the key roles of both in the realm of the virtual assets.
As one of the first Hong Kong SFC licensed virtual asset managers, Huobi Tech AM keeps open communication with regulators in a regular manner to ensure the risk management and due diligence of counterparties are in compliance with regulatory requirements, and to provide sufficient investor protection for investors.