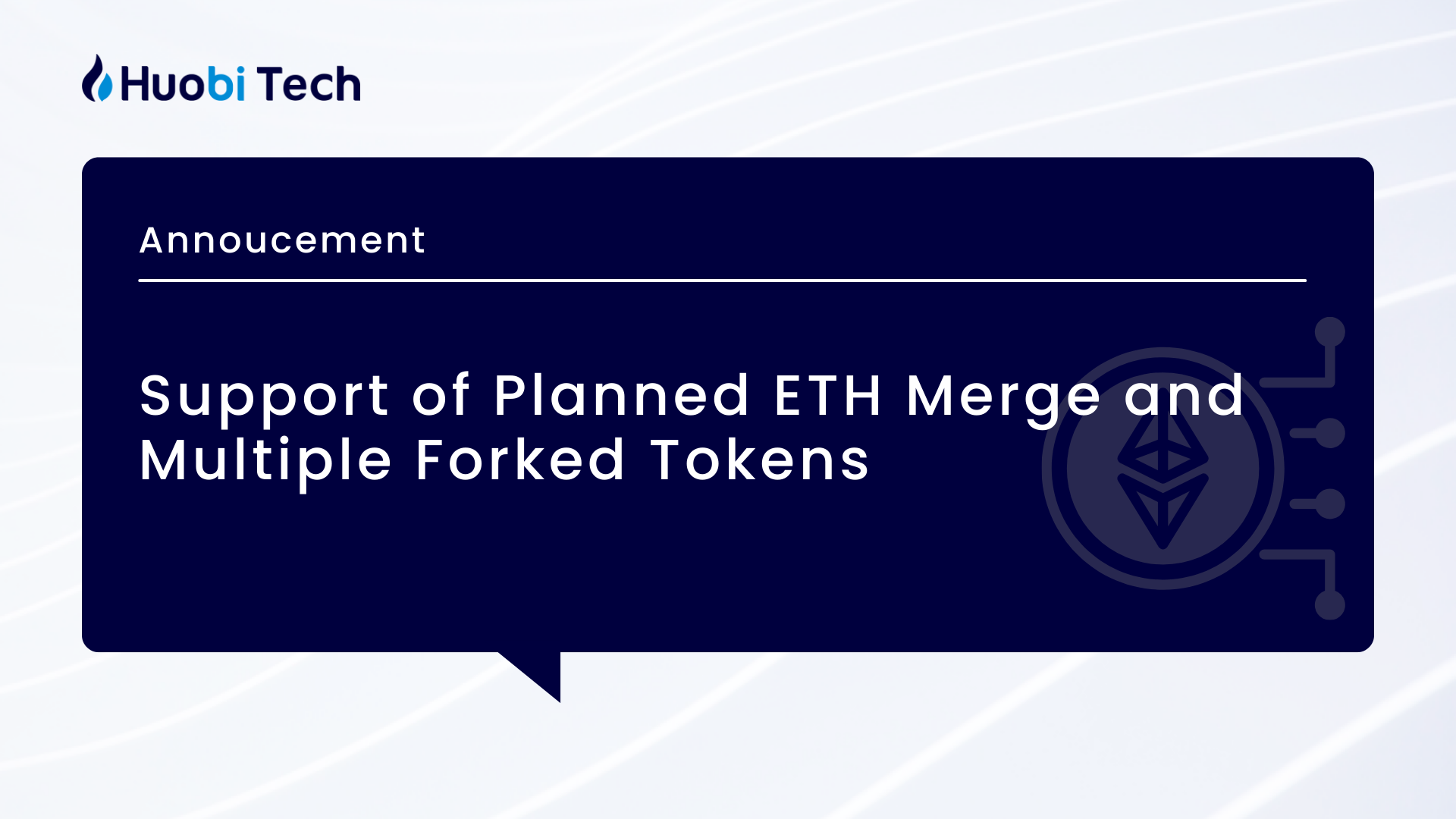 Dear clients,
As per announced by the Ethereum Foundation, the execution layer Paris upgrade, marking the migration from proof of work to proof of stake, is around the corner. The upgrade will be finished around 08:30(GMT+8)on Sep. 15,2022 at an approximate ETH mainnet block height of 15,540,293.
The Merge is a two-step process. The first step prior to the Paris upgrade is a network upgrade on the consensus layer, the Bellatrix, which is scheduled for an epoch height of 144,896 at 19:34:47(GMT+8)on Sep. 6, 2022.
Huobi Technology Holdings Limited ("Huobi Tech", Stock Code: 1611.HK) will fully support the two upgrades and is ready for a possible hard fork and a new token that may be produced from it. We will take the following measures to protect clients' asset security and reduce the trading risks that may arise from price volatility during the hard fork.
For clients who use relevant services, please click below links to read more details.
If you want a 1-on-1 consultation from business line, please DM the below contacts:
Brokerage (OTC and Lending) service:
Trust and custody service:
Exchange service:
Huobi Technology Holdings Limited
Sept. 5, 2022
Stay tuned on
Twitter:https://twitter.com/HuobiTech
LinkedIn:https://www.linkedin.com/company/huobi-tech
About us
Huobi Technology Holdings Limited ("Huobi Tech", Stock Code: 1611.HK) is a leading one-stop digital asset service platform. We are committed to leading traditional finance into the world of digital assets, with professional, compliant, secure, and efficient services. Currently, the company services cover cloud-based services, data center services, SaaS, virtual asset management, trust & custody, OTC, lending, trading platform and strategic investment.