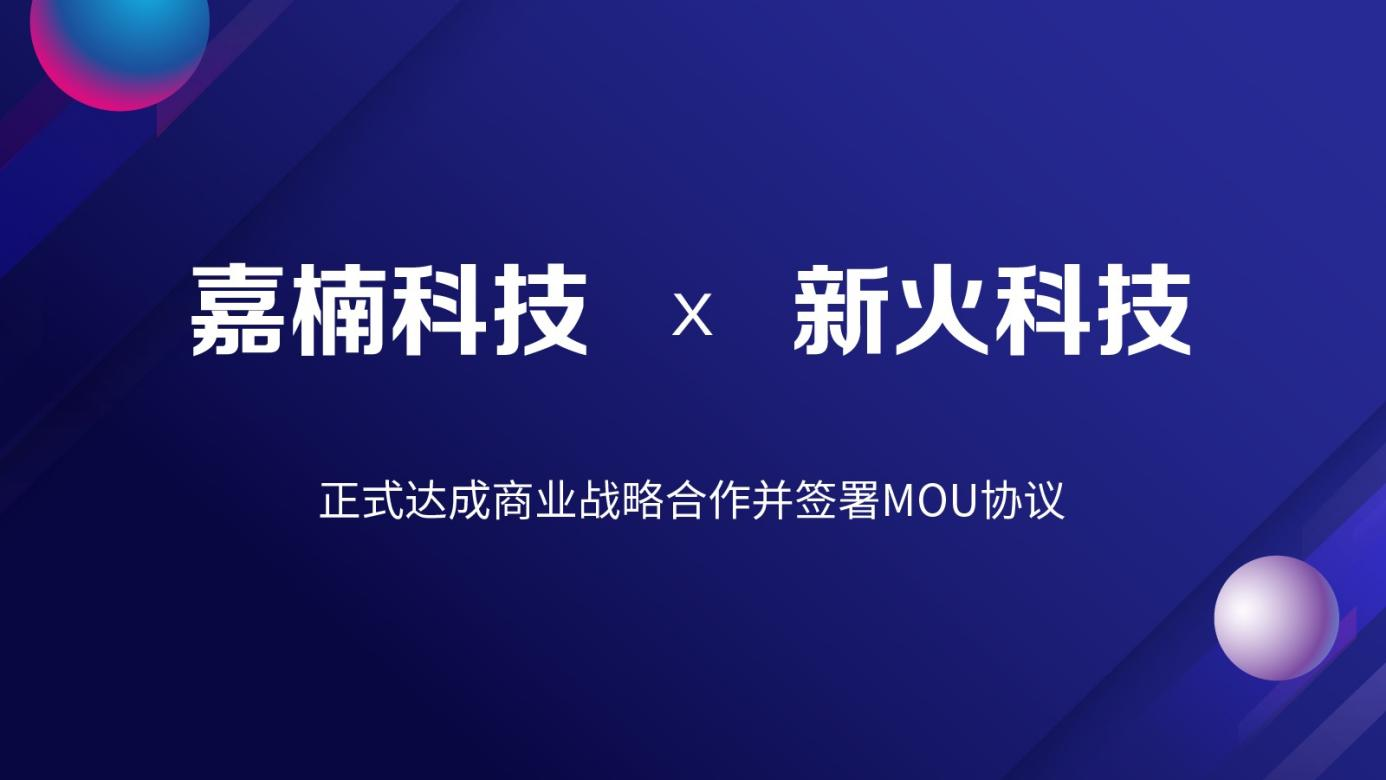 【19 Sep, 2023, Hong Kong 】Canaan Inc. (NASDAQ:CAN, "Canaan") , a leading high- performance computing solutions provider, announced that it reached a business strategic partnership and signed a MOU cooperation agreement with Sinohope Technology Holdings Limited (stock code:1611.HK, "SINOHOPE"), all-in-one platform for digital assets custody.
Mr. Nangeng Zhang, Chairman&CEO of Canaan, and Mr. Jun Du, Executive President&CEO of SINOHOPE, formally signed the MOU cooperation agreement as representatives of both sides.
Canaan and SINOHOPE shared the vision for the market, the products of both parties are non-competitive and complementary. Both parties are willing to cooperate in many aspects in the Bitcoin ecosystem, from the initial "mining" of virtual assets to the final custody brings a "one-stop" experience to the market and customers. The two parties will also cooperate closely in marketing promotion, technology docking, customer service and other aspects.
At the same time, the two sides conducted in-depth discussions and exchange of views on the future situation of the market, and both sides firmly believe that "compliance" management is always the main theme of the market. As a listed company in Hong Kong, SINOHOPE holds the key licenses to issue virtual asset investment fund in compliance. At the same time, Canaan has the actual deployment of virtual assets in many regions around the world. SINOHOPE will unlock more potential possibilities for virtual assets with its experience in the field of financing. Both parties have reached a common willingness to further cooperate with their respective advantages in the future, and are committed to providing more compliant and secure business opportunities for the market.
As an all-in-one platform for digital assets custody, SINOHOPE has become one of the preferred platforms to fully meet the core needs of the mining industry ecosystem. SINOHOPE independently innovates MPC custody services based on the world's latest MPC-CMP protocol, adopts 3-3 multi-party signature scheme, three parties must participate together to complete the transaction signature, which can eliminate single point risks to the greatest extent and ensure asset security. In addition, different from the cold wallet, SINOHOPE provides users with a more efficient and easy to use Web3 wallet, only need 10 seconds to complete the creation. SINOHOPE has specially created a flexible custody plan for the mining ecology, which supporting mining ecology participants to take deposits at any time and ensures timely realization.
Canaan stated that his cooperation will use their respective products and solutions at different stages in the virtual asset life cycle to empower each other's ecological cooperation. In the future, at the level of market expansion and customer service, both parties can establish a cooperation mechanism, customize comprehensive and one-stop solutions based on customer needs, and achieve better customer experience and possible business preferences through comprehensive solutions, so as to better meet the various needs of different customers, effectively expand the potential customer groups of both parties, and achieve mutual benefit and win-win result.
Mr. Jun Du said, "Through these cooperation, both sides will jointly promote the development of business, improve the competitiveness of both sides and the efficiency of market expansion, and contribute more to the construction of the whole ecosystem of virtual assets and the development of the digital economy."
This cooperation means that both parties can empower each other's industrial ecology and innovate virtual assets from "mining" to "custody" industrial cooperation. Through these cooperations, both parties will jointly promote business development, improve both parties' competitiveness and market expansion efficiency, and contribute more to the construction of the Bitcoin ecosystem and the development of the digital economy.
-END-
About Canaan Inc.
Established in 2013,Canaan Inc.(NASDAQ:CAN),is a technology company focusing on ASIC high-performance computing chip design,chip research and development,computing equipment production,and software services.Canaan's vision is "super computing is what we do,social enrichment is why we do it."Canaan has extensive experience in chip design and streamlined production in the ASIC field.In 2013,under the leadership of Mr.Nangeng Zhang,founder and CEO,Canaan's founding team shipped to its customers the world's first batch of mining machines incorporating ASIC technology in bitcoin's history under the brand name,Avalon.In 2018,Canaan released the world's first RISC-V architecture commercial edge Al chip.In 2019,Canaan completed its initial public offering on the Nasdaq Global Market.
About SINOHOPE
Sinohope Technology Holdings Limited (stock code: 1611.HK, "SINOHOPE") is an all-in-one platform for digital assets custody, focusing on digital asset custody and provides a variety of custody solutions to help every enterprise use digital assets safely and conveniently. SINOHOPE adopts MSC-CMP technology to support users to manage private key fragmentation and collaborative signature in a distributed way, which solves the single point risk of private key and effectively increases transparency and ease of use.
Adhering to the principles of security, compliance, professionalism and diversity of services, SINOHOPE provides easy-to-use centralized and decentralized mixed services. Based on the MPC self-custody platform and licensed digital asset custody services, SINOHOPE also provides customized OTC desk&lending, virtual assets management, staking services, SaaS and other products and services for institutional and high net worth clients.
Company Website:www.newhuotech.com
Investor Inquiry:[email protected]
Media Inquiry:[email protected]